On 13th. Oct, 17th Prolight+sound cones to an end.
During 4 days, Actron reception more than 2000 visitor, among them Alctron receives nearly 100 intention customers.
Let back to 4 days exhibition
Exquisite booth, attracts visitors
What does Alctron do? It attracts 2000 visitors just in four days.
Firstly, due to its exquisite booth design. Smooth inner line with bright space, it is easy to attracts visitor.

Blue and white are booth's basic color
Adds some fashion music element, concise and bright
What's more, booth features exquisite display area, headphone listening area, living area and recording experience area.

Shining hall, exquisite booth combines with high quality product all of that catch visitor attention.
We invitation huya anchor offers an outstanding show.
Shinning products, an unprecedentedly grand occasion



As an international exhibition, it gathers exhibitors and customers together. How to stand out and win the favor of media and merchants at home and abroad?
Except regular products, Alctron brings new products----taking creation, professional and differentiation as major products line all of that are taking an important role in exhibition.
A good tone based on Alctron new tech. Alctron enhances each key tech and processing.
Condenser mic family adds a new number CM6 Lite. We update the CM6 system which makes CM6 Lite featuring more excellent tone. Its strength shows in live also attracting lots of audience.
Rely on its shinning and outstanding appearance, CX5 and CK6 catch people's attention.
We also have TH600 condenser mic and UR88, UR66, K7 etc desktop USB mics.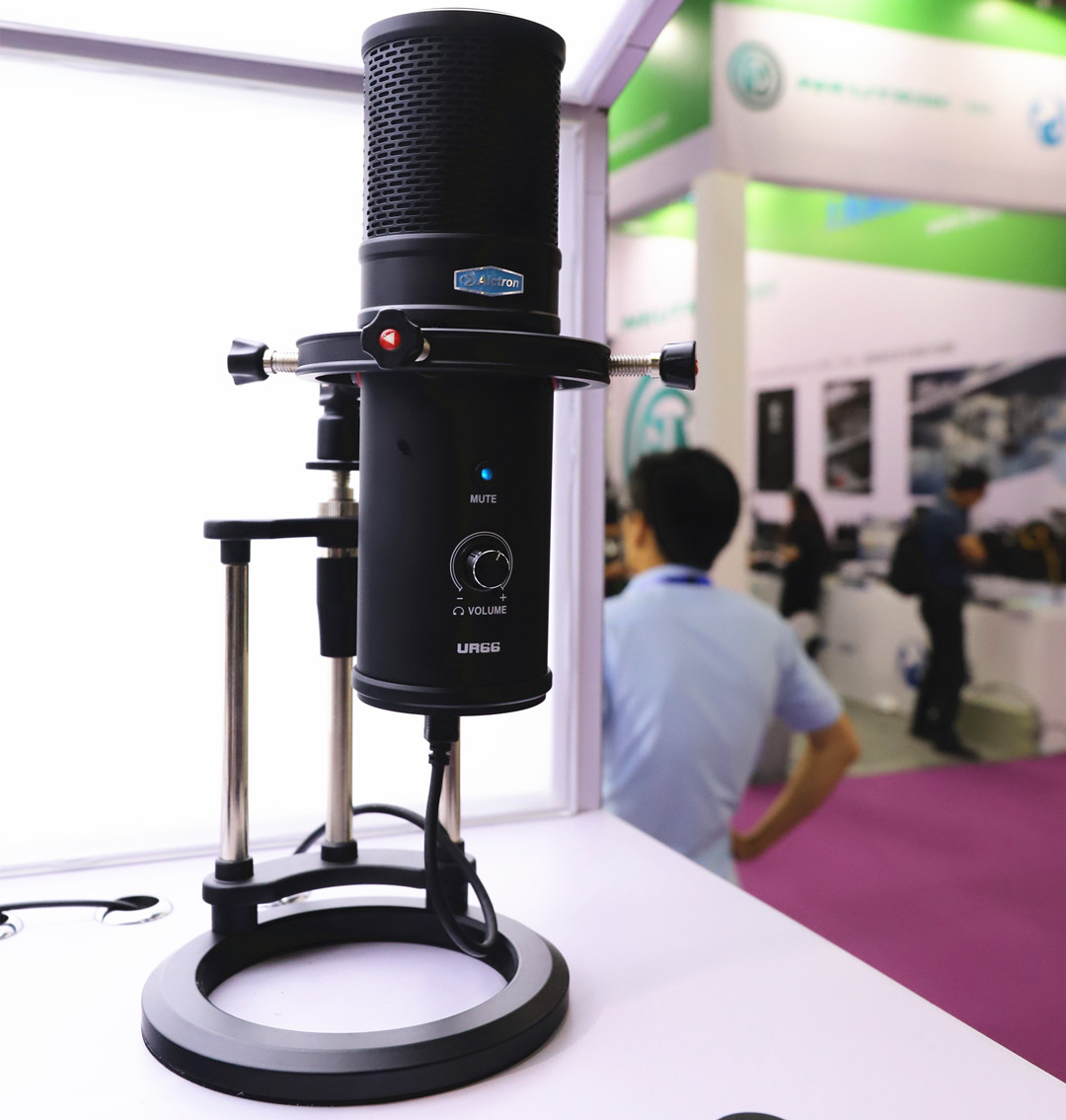 Moreover, GM series instrument mics catch visitor attention, including guitar, violin, accordion, piano, cello, sax and other instrument mics.
Wireless connection devices in audio equipments area take an important role in exhibition. Our audio engineers provides stage performance, outside recording, video interview etc wireless solve methods to customers. It is an important step in wireless audio equipments.
Live show
In this year, Alctron build live area and recording experience.
We invitation 3 anchor offers all of you a hearing feast. Some of visitors sing a song in our live to feel our live and mic tone.
In recording area, we display headphone amps and mic amps. Audio engineer shows how to play with our amps and amps effect.
Intention customers come to our booth
The exhibition attracts many domestic and foreign visitors and professional merchants. Places an order communicates with each other, negotiates and cooperates with each other, intending customers coming to us, which are full of gains.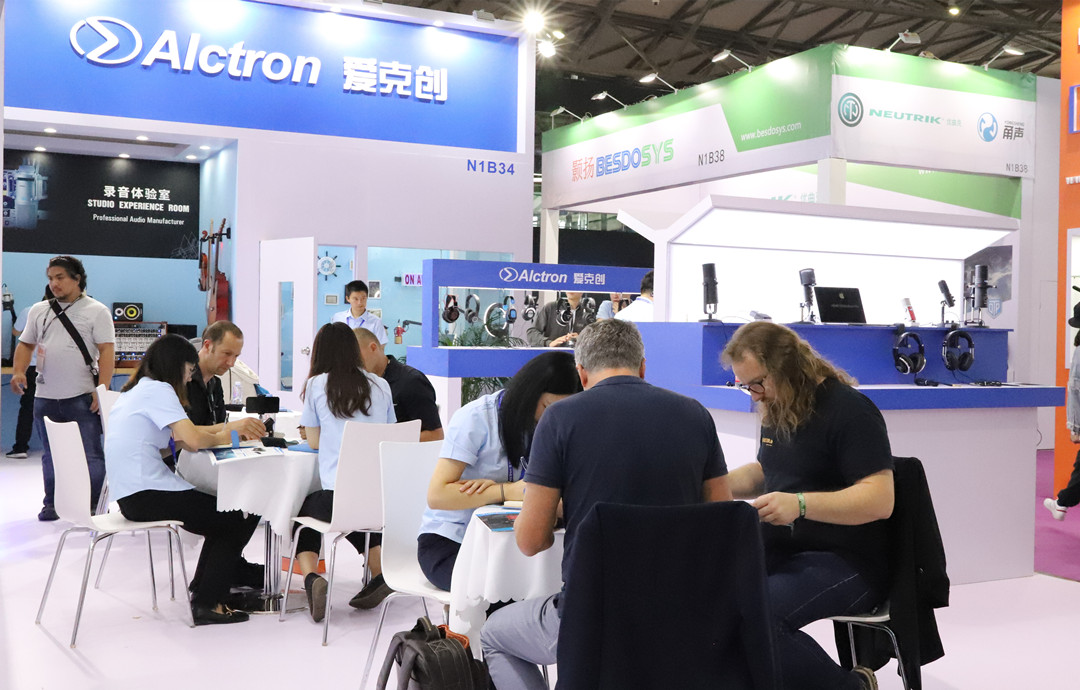 The high popularity of live not only originate from the spirit of ingenuity over the past decade, but also from its continuous pursuit of innovation and focus on audio business belief.
Your exhortation and expectation are the driving force and direction to us.
With the full exhortation and expectation of our friends, we will continue to adhere to the belief of "R & D goes on, innovation goes on". We focus on new products R & D, provides high tech but easy operating products to you. Let's make Alctron becoming your music dream friends together.