On 10th.Oct 2019 the 17th Shanghai international prolight+sound exhibition opened in SNIEC.

As excellent audio brand in China, Alctron takes part in exhibition with exquisite and new products.
Booth: N1-B34
In first day, Alctron attracts many customers to visit our booth.
Engineers, dealers and foreign customers all over the world comes to our booth and has a nice experience.
So which outstanding products does Alctron bring?
Any surprise in this exhibition?
Let's see together!
Immersive experience ignites the whole audience
In order to create immersive experience and feel products effect, Alctron provides a specific area for you to experience.
Alctron offers you complete audio equipments and combines with wonderful music show. Outstanding vision feast attracts various visitors.
recording experience area

Professional audio equipments combine with wonderful singing which makes visitors coming to our booth. After experience, Alctron products receive a higher appreciation from customers.
3 huya anchors show Alctron CM6 Lite mic and other audio equipments in huya live.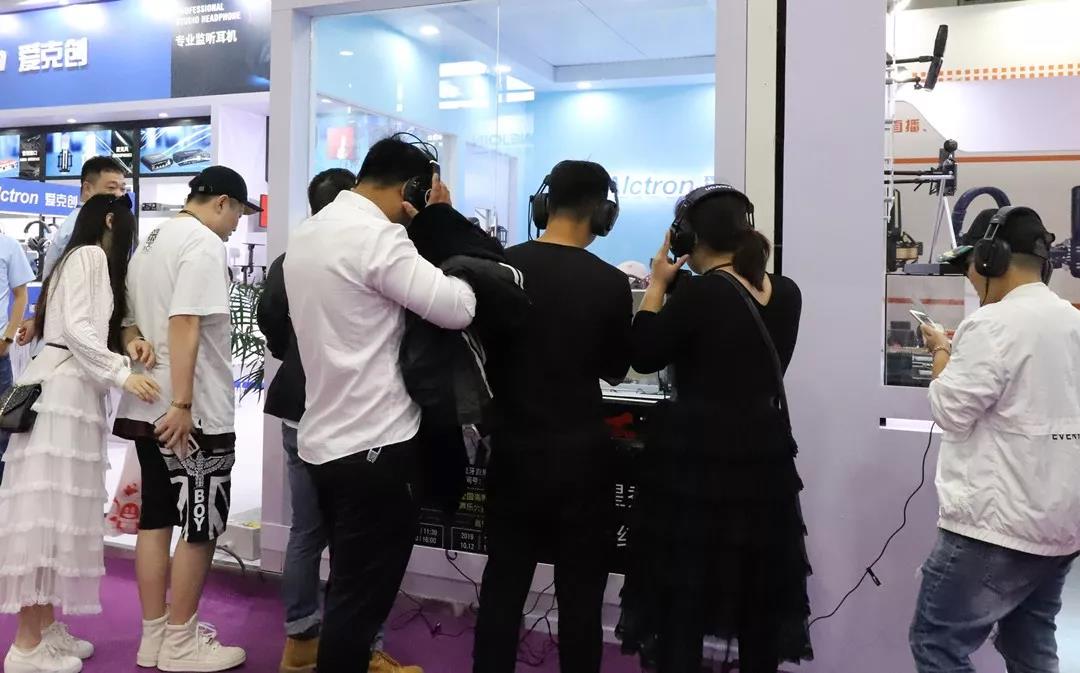 Wonderful show attracts visitors and also let you know more about anchor in live.
△New anchor receives a fan
Amazing new product witness strength
In this exhibition, Alctron displays most products which are closely related to personal work and entertainment life. In each experience area, many visitors cannot help waiting to experience Alctron new products.

Shining appearance, outstanding tone, CM6 Lite owns both advantages.
Designed for recording vocal, provides natural, full, wide range frequency response and lower noise tone. It is a nice mic for singers and anchors.
Nickel alloy mic features background inside, blue and red color for you to choice and fine housing.
GM series instrument mics
Designed for guitar, violin, accordion, drum etc.


There are also a series of wireless transmitting and receiving systems in the new products that attract people's attention. They solve the problem of stage performance picking up and professional outside picking up.

DW-G5 wireless guitar transmitting and receiving system
Realize guitar player playing guitar freely
DW-V phone transmitting and receiving system
Realize wireless transmission between handheld mic and phone. It is suitable for phone live and news interviews.


Excellent products are not only the foundation of enterprise development but also solid backing of sales. Based on creation product line, Alctron attracts a lot of customers.
In the first day, visitors in Alctron booth receive highly enthusiasm from Alctron staff. We introduce and try to visitors.
NOTE
2019 Shanghai prolight+sound still keep going
classic combines with new designed products
alctron booth, wonderful time
Waiting for you in booth N1B34
▼
Live highlights